Sign up Today:
Don't forget to sign-up for your OLLI-RU Membership before registration!
Click here to sign up today!
Memberships are $50 for one year.
Get the member rate for OLLI-RU courses, extended refund times, and more.
It can take up to 1 business day to be activated.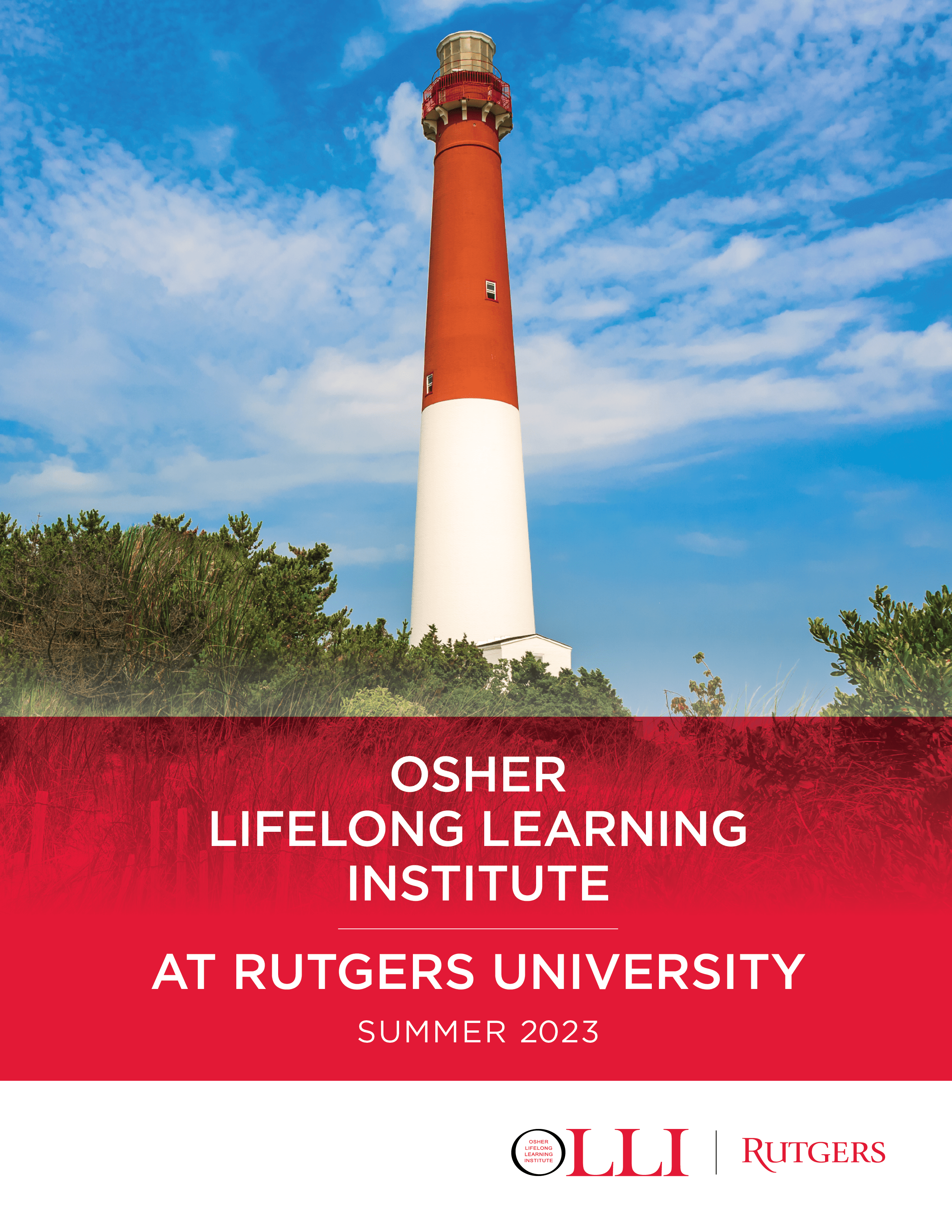 Summer session dates:
May 30 - June 30
Classes are taking place online or in-person at our New Brunswick and Freehold location.
For online courses: 
Zoom Links are emailed to registered students 3 to 5 days before the first class.
Check for the link at least 24 hours before the 1st class.
If it's not in your inbox, check your spam or junk folder. 
If it's not there, email olliregistrations@docs.rutgers.edu and we will re-send the link.
Save these emails in a folder in your email account to be sure you have them handy for each class.
For in-person courses:
           Rutgers Lifelong Learning Center
           3 Rutgers Plaza, New Brunswick, NJ
          Western Monmouth Higher Education Ctr
          3680 Route 9 South, Freehold, NJ
Questions regarding your username/password?
Email us: olliregistrations@docs.rutgers.edu
Stay connected,
join our email list.
Your support is
very important.